There is so much to see in Mabel and on the Steam Engine Grounds! Join us for these fun and unique exhibits.
Steam Engine & Antique Tractor Activities
All Day Saturday
Including: Old Time Threshing, Log Sawing, Tractor Dyno, Corn Shelling, Tractor Plowing & Sub Soiling and a Blacksmith Shop.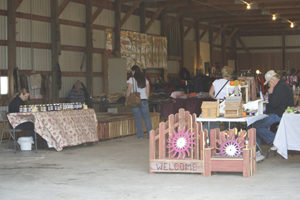 Craft Show
Saturday 9a-6p
New Vendors Added! Located in the Steam Engine Museum Building, find a wide variety of arts, crafts and unique gift ideas.
Quilt Show
Saturday 9:30a-6p
New Vendors Added! Check out this year's Veterans Quilt Display at the Mabel Community Center located on Main Street.
Model Railroad Show
Saturday 10a-5p
Vendor tables of all sizes, scenery and operating layouts in the Jag Amdahl Building.